Once you have uploaded your job listings on Glints, you can also initiate chats with the list of applicants who have applied to your job listings.
Glints Chat
Log in with your company account.

Click "Chat" next to your account name at the top right of your account dashboard.

Select the candidate you wish to chat with.
Manage Candidates
Log in to your company account.

Open the Company Dashboard, then go to "Job Listings". Here, you can select the job listing you are referring to. Afterward, click "Manage Candidates".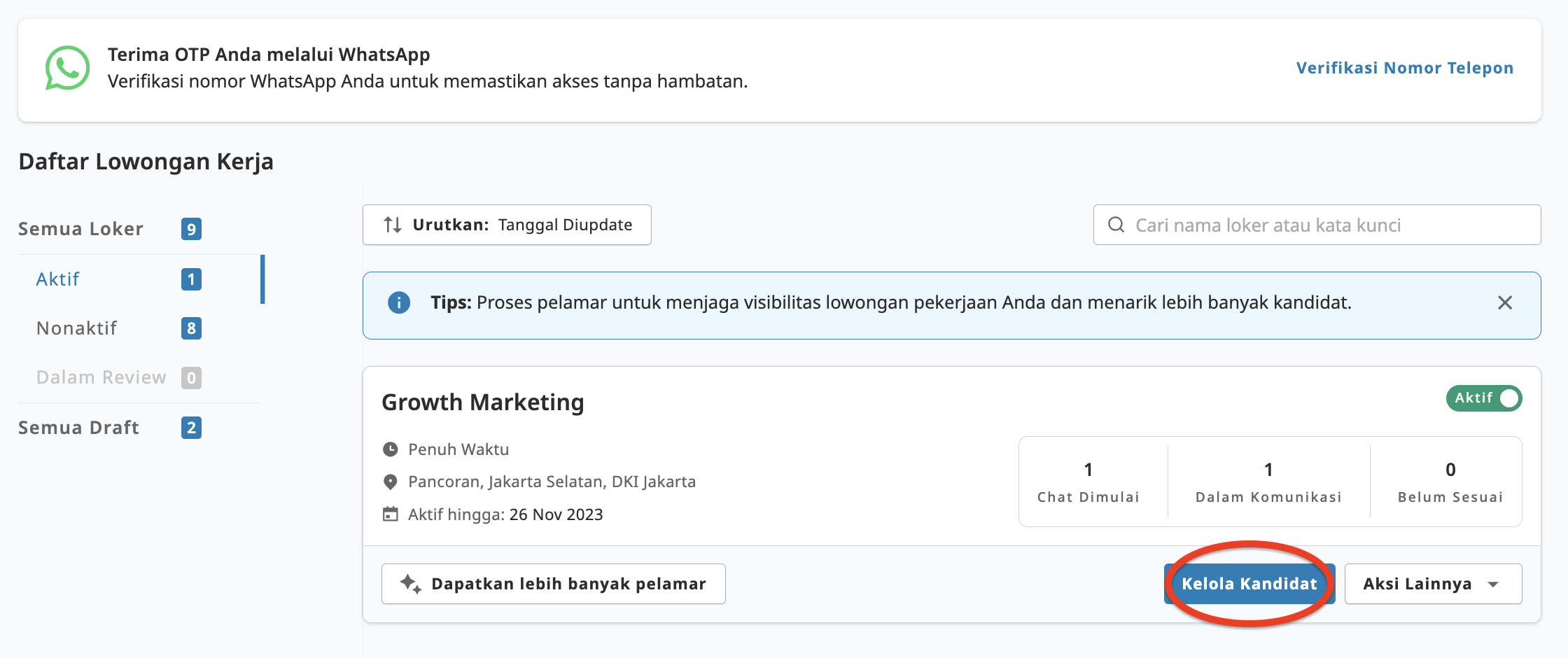 Choose applicants that match the criteria of your job listing. Then, click "Chat".
Through these two methods, you can start conversations with applicants in Glints Chat. You can also utilize templates to streamline your communication with applicants. Learn more about "Templates" here.