To create a new company account, you can follow the steps below:
Login with your registered account, and you will be redirected to the manufacturing company page. If not, please click the "Create A Company" button in the navigation bar.
Type your company name and click "Create New Company," "Your Company Name" in the dropdown list
Continue with all required and required fields. Finish by clicking the "Create My Company" button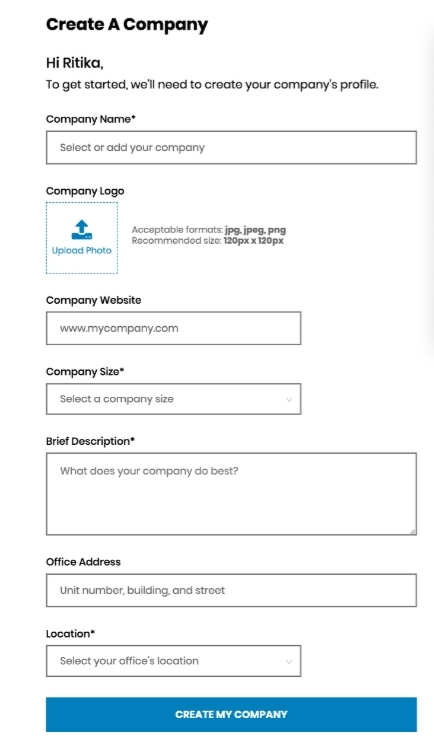 You will be directed to the dashboard and ready to post a job with the "Post A Job" button.