When you successfully log in, you will be directed straight to the https://employers.glints.id/dashboard page. On this Dashboard, you can explore the features that Glints has provided to enhance your best candidate recruitment process.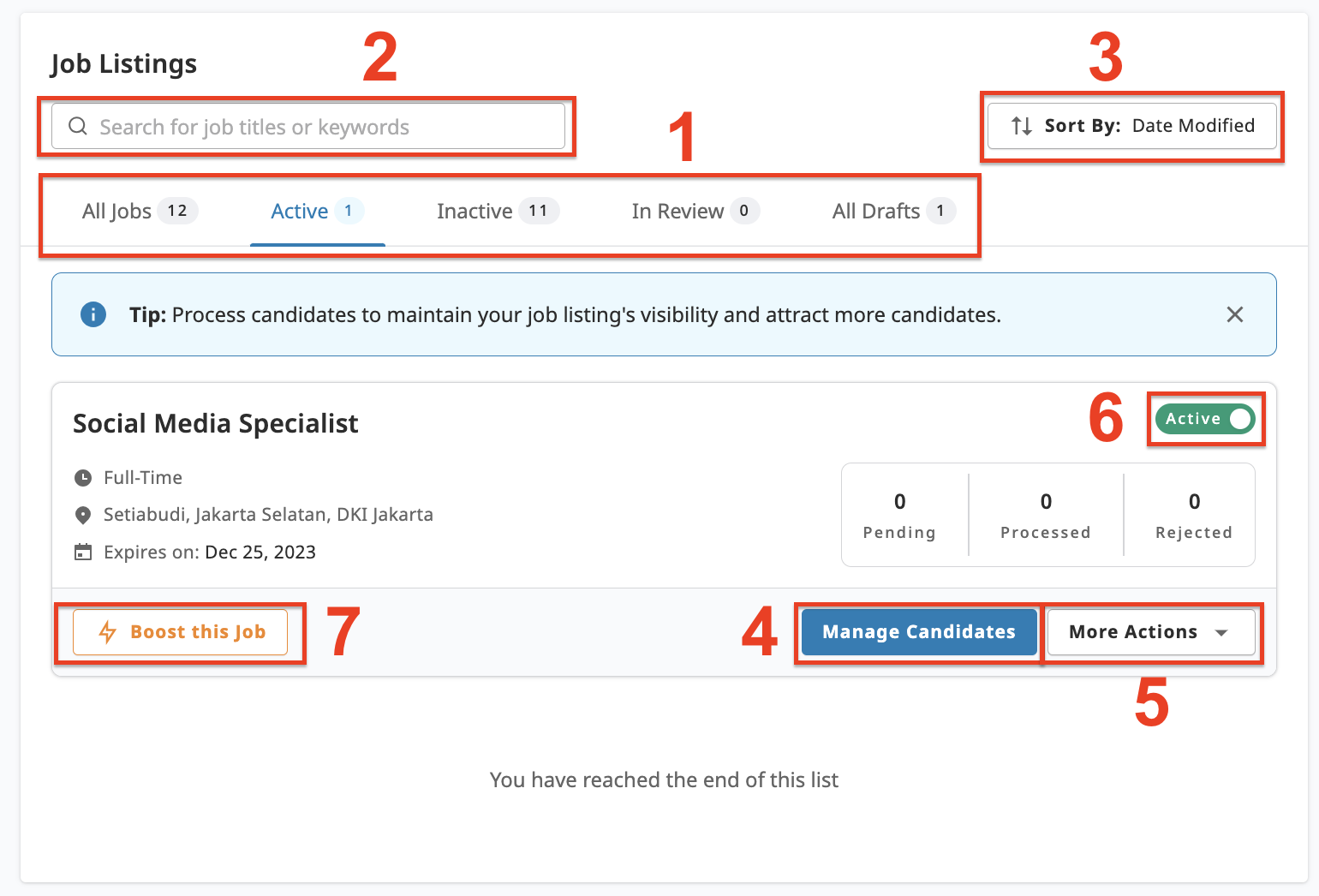 1. Under the 'Job Listings', you can see which lockers are currently active or inactive in your company account. Simply click on the option you want to view.
2. Maximize the Search Feature to find lockers by name or keyword.
3. Sort the job posts you want to search by the date the job posts was last updated.
4. Under the 'Manage Candidates', you can view specific information about applicants who have applied in your locker. Learn more here.
5. You can also make the most of the 'More actions' feature to edit, share, duplicate, and export CSV data of your applicants.
6. You can easily activate or deactivate the job post according to your requirements. Learn more here.
7. To draw in more applicants, you can optimize the Hot Job feature to enhance the visibility of your job. Learn more here.
If you encounter any problems managing your Employer Dashboard, please report them to us via email at hello@glints.com.