When you go to the "Manage Candidates" Dashboard, you will see the candidates' job status application like this: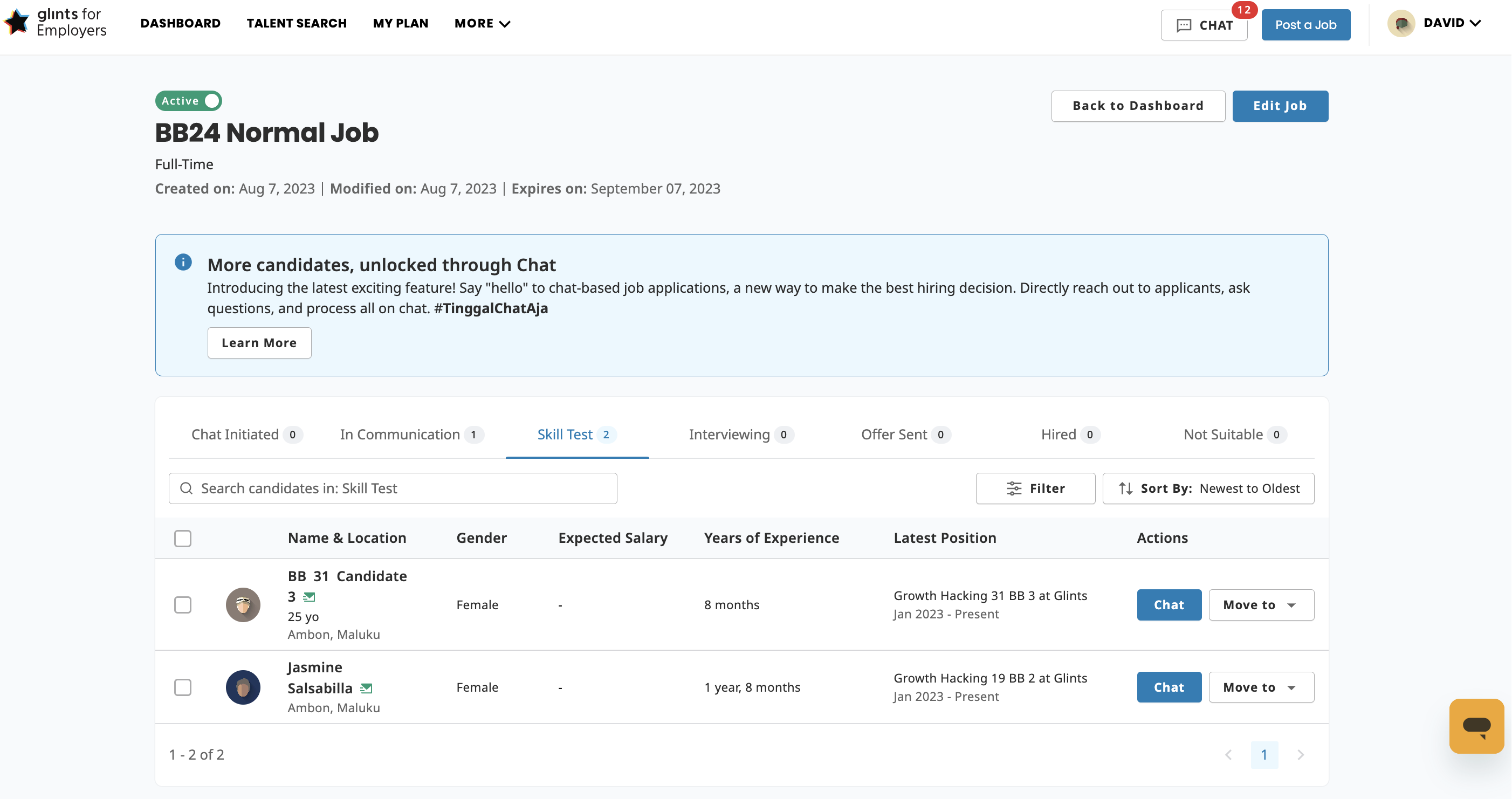 Here, you will able to proceed with each of the candidates who meet your requirements. For a deeper understanding of labeling the status, you can refer to the definitions below:
Chat Initiated
You will be shown all the candidates' information after they submit the pre-screening questions to apply for the job. Here, the jobs which have been applied for are not having a conversation on chat yet from the hiring managers' or candidates' side. We highly recommend you initiate making a conversation with the candidates if they are qualified based on their answers to pre-screening questions.
Further, when you decide to use Talent Search and start to initiate the chat with them, the status will temporarily shifted into this status.
In Communication
If you reply to a candidate in the "Chat Initiated" status or the candidate responded your chat initiation through Talent Search, then the status automatically will move to "In Communication".
Skill Test
The candidates will have a skill test related to the job they are applying for. Please note that the test is not mandatory, so it's adjustable for the company's preferences.
Interviewing
You will either request or accept the candidates' CVs, then exchange phone numbers for doing an interview call outside of Glints Chat.
Offer Sent
You are interested in the candidates after passing all the tests and decided to give the offering to them.
Hired
The candidates are officially hired.
Not Suitable
Either you or the candidates decided to reject to proceed with the job they are applying for.
If you have any questions regarding the "Job Application Status", please feel free to contact us through email at hello@glints.com or Live Chat at our website.