Hot Jobs is one of the attractive features offered in the Glints Subscription Package, which highly useful for enhancing the exposure of your job posts, making them more accessible to potential applicants.
By using Hot Jobs, you can optimize the visibility of your job advertisements and increase the number of applicants that meet your criteria by 50% to 100%.
How Hot Jobs Work?
Reach out directly to your target candidates by pushing your job to them.
Once you activate your hot job;
Your job will appear on the first page of job category (7 days). This gives your job more visibility to your target candidates who are actively searching for jobs.
Your jobs will also have the eye-catching orange label 'Hot Job' which captures the attention of your target audience compared to a free job listing.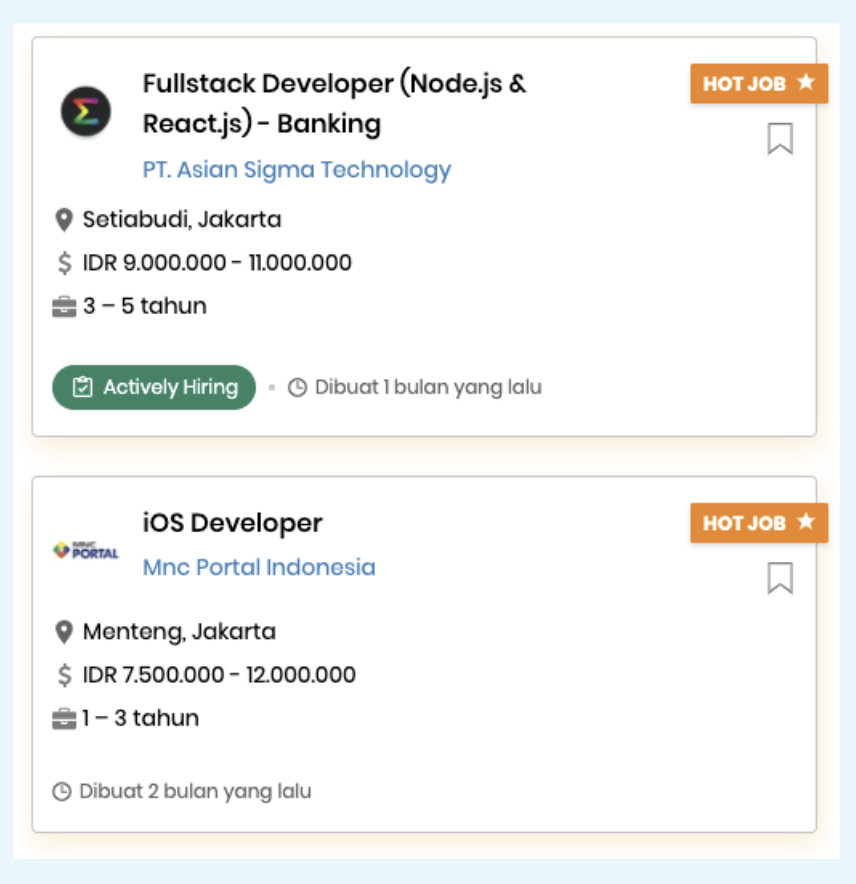 I want to buy Hot Jobs
If you're interested in using Hot Jobs to enhance the attractiveness of your job listings, you can purchase it under the "Upgrade" section and then select "Promosi Loker".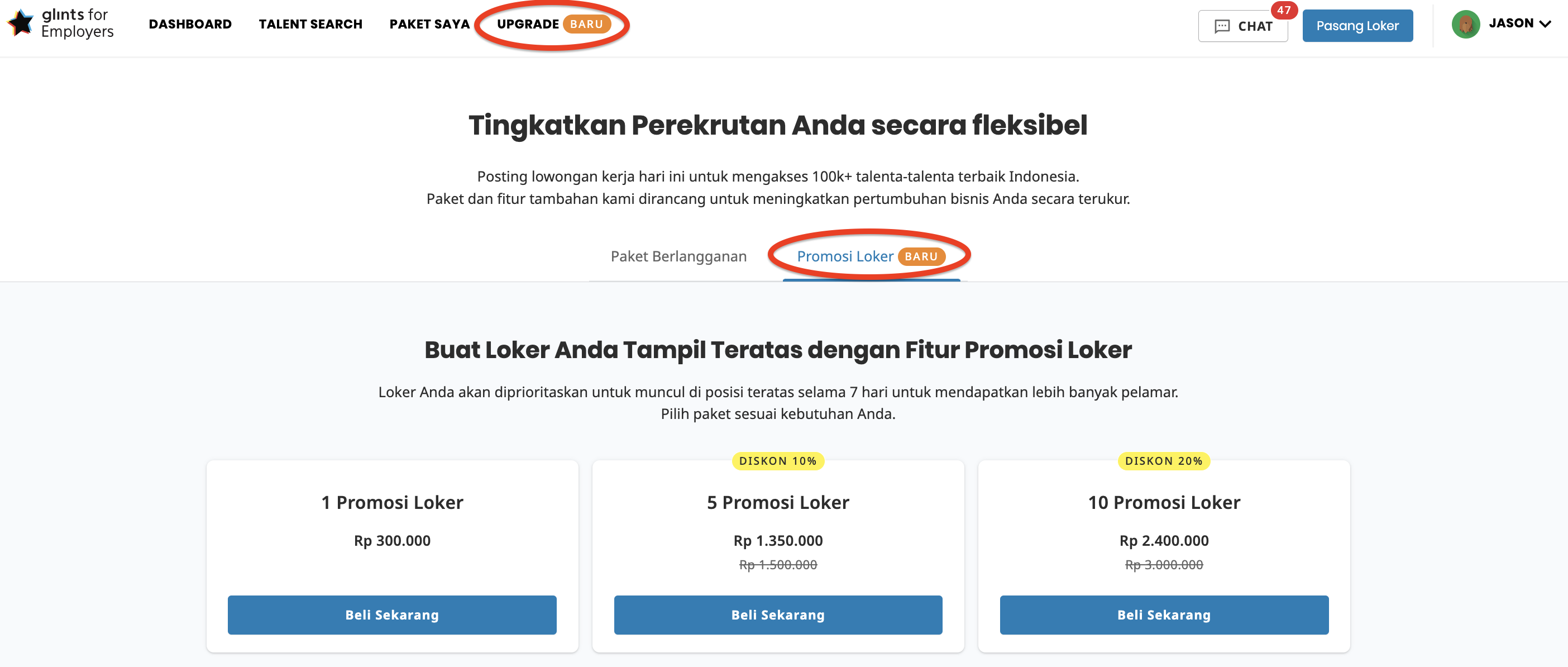 Please choose the package that suits your needs and proceed with the payment. After that, you can start using this package for your Hot Job!
If you have any further questions, please feel free to contact us via email at hello@glints.com with the subject "Hot Jobs Inquiries".