To upload your CV/Resume, you can follow these two ways:
Website

Click "Edit" to upload CV/Resume.

After that click "Edit" to select CV/Resume file from your PC, next you can click "Save".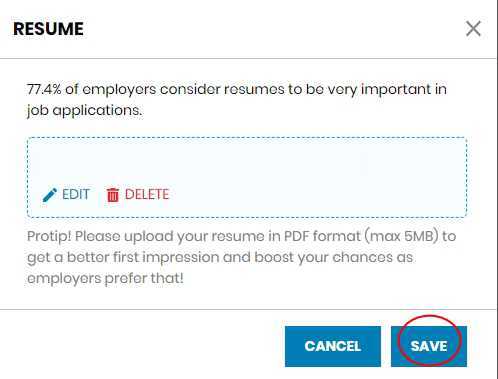 Notes: Please upload your resume in PDF format with maximum 5MB for a better experience.
You can contact the email at the hi@glints.com with the subject "CV Upload Error" if you experience problems uploading CV/Resume on the Glints website. Please attach the following information for us to forward to the relevant team for further checking.:
1. Screenshot/video on the driving page




2. Links on relevant pages




3. Email address registered to Glints Account




4. PDF files you upload




5. Browser and Device You Use
Glints App
Download the latest version of the Glints App.

Log in, and you can refer to the "Saya" section.
Select "CV".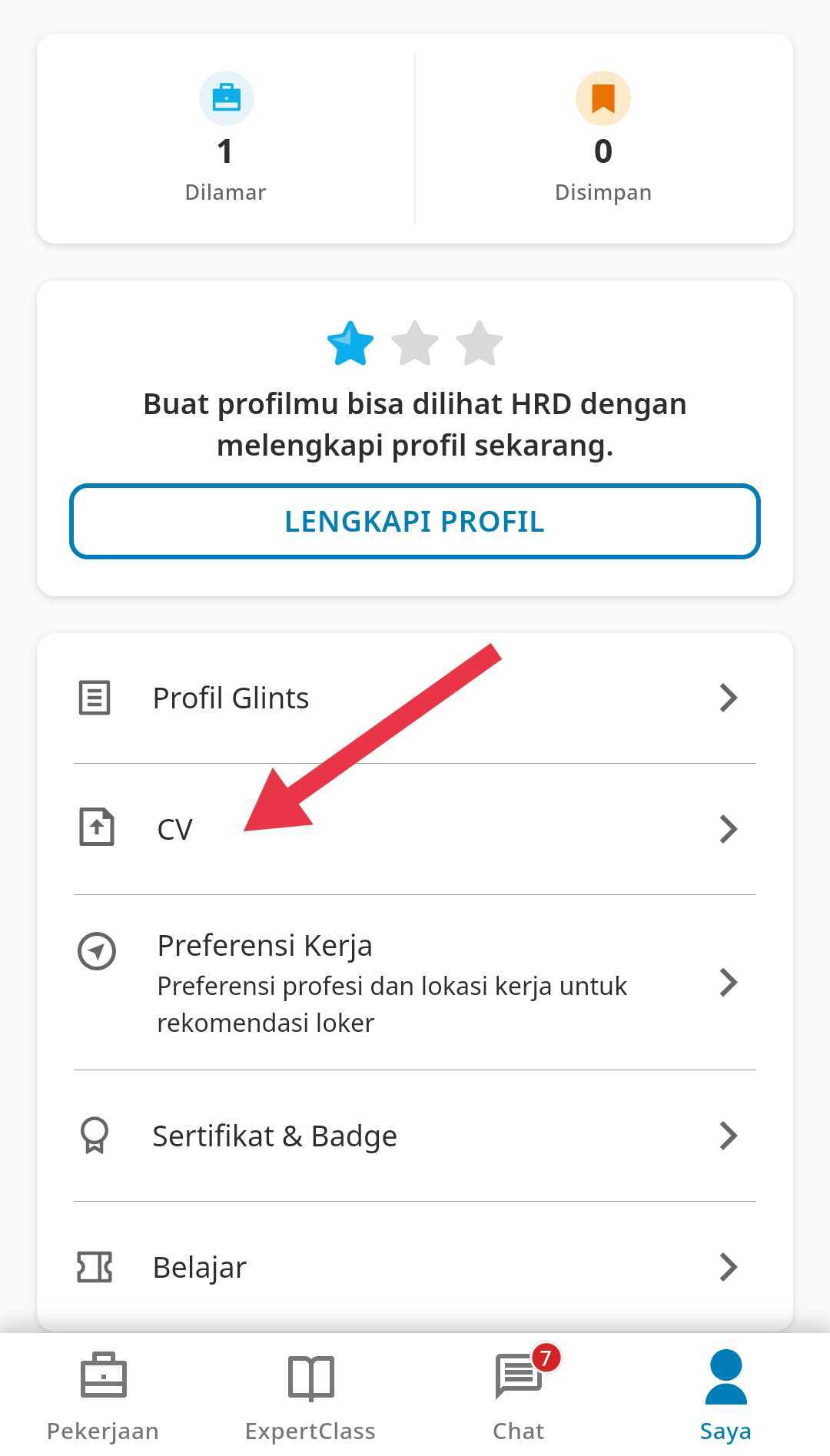 You can start to Upload your CV/Resume here. It should be noted that the format used is PDF with a maximum size of 5 MB. When finished, you can click "Simpan".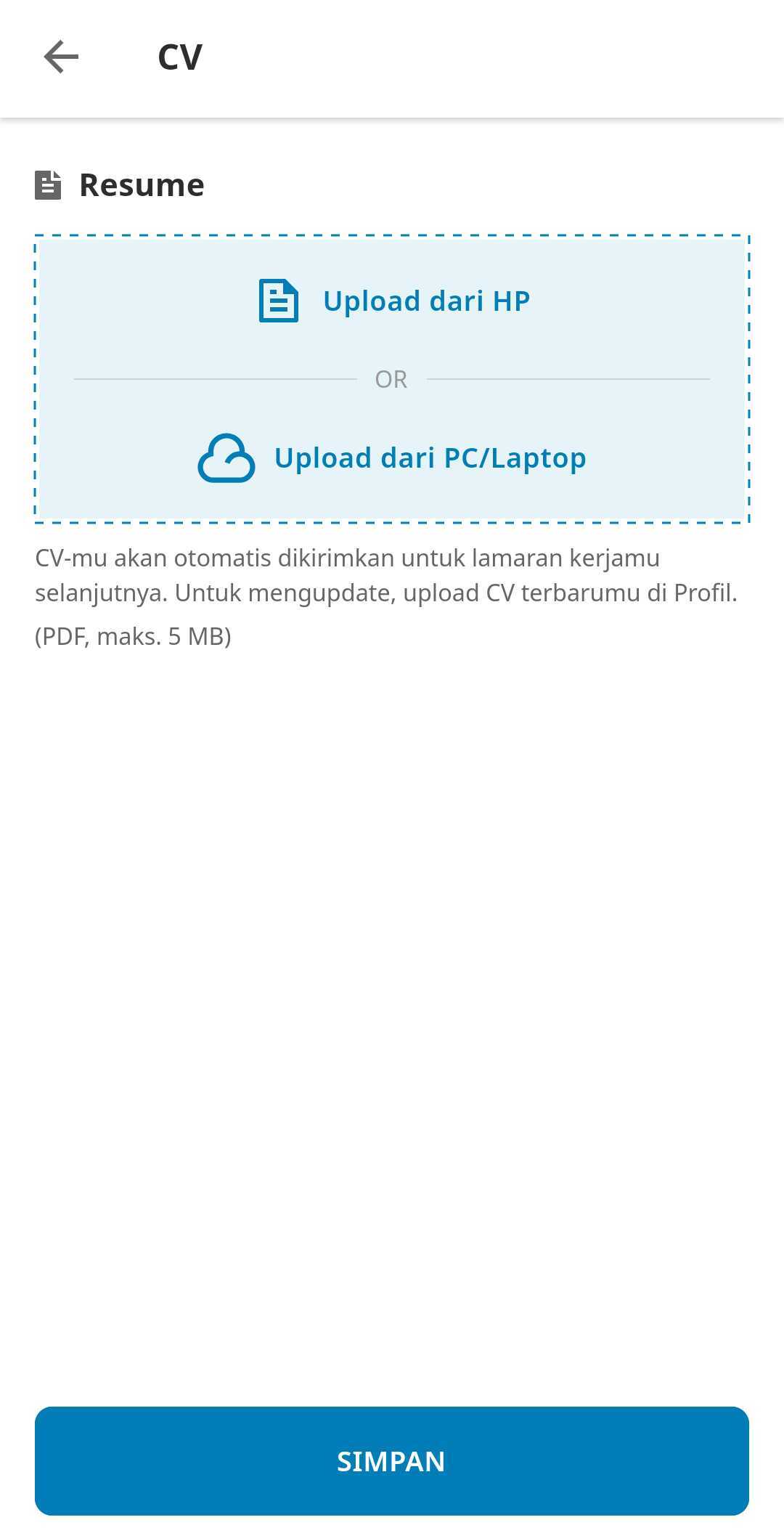 If you experience problems uploading CV/Resume in the Glints application, you can report it by shaking your device when opening the Glints application, then select "Report Bug". You can attach screenshots/screenrecordings of the problems you are experiencing.