If you are not added as a people to notify or if you did not create the job post, you can still manage the jobs by requesting the team member who created the job post to add you.
But if you are the creator of the job post, the steps below will help:
1. Visit https://employers.glints.id/dashboard
2. And then choose the job post that you want to and then click "aksi lainnya" and "edit"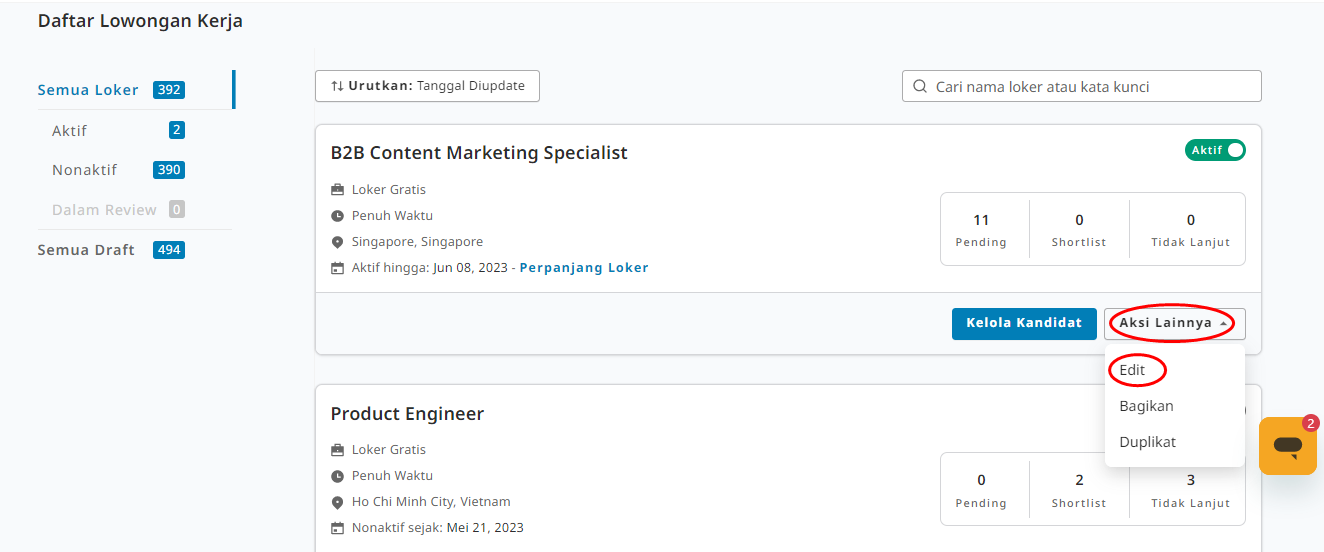 3. Click on the "Detail Pelengkap"

4. Then you can search your own name on the search bar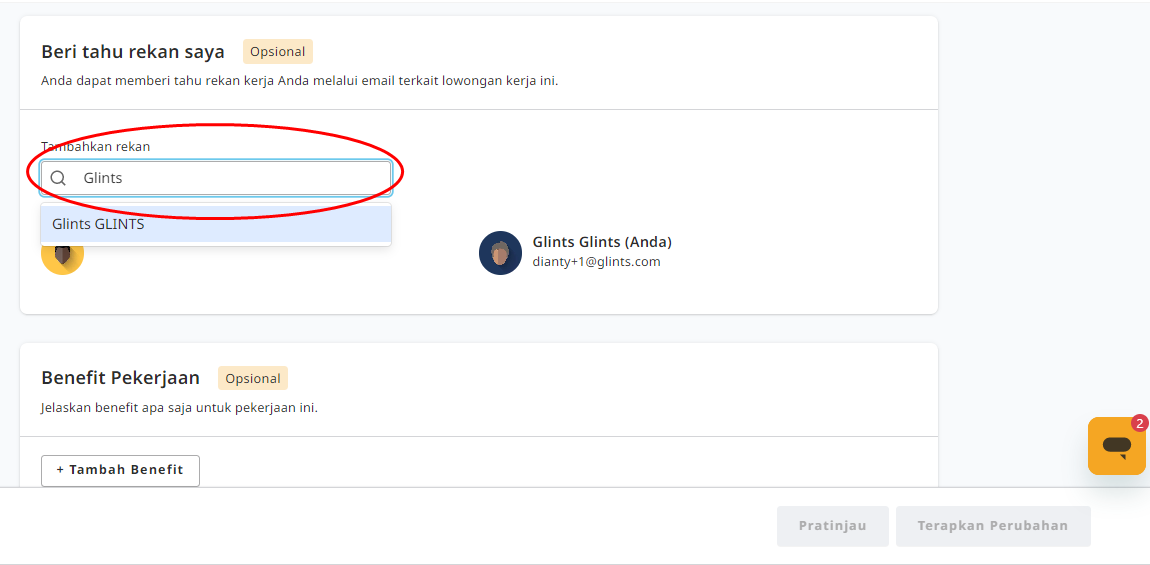 5. Then click save to save the changes.