In what way do I know the hiring manager has read my chat?
When a message is viewed by the hiring managers, you will see an eye emoticon indicating that the message has been seen or read.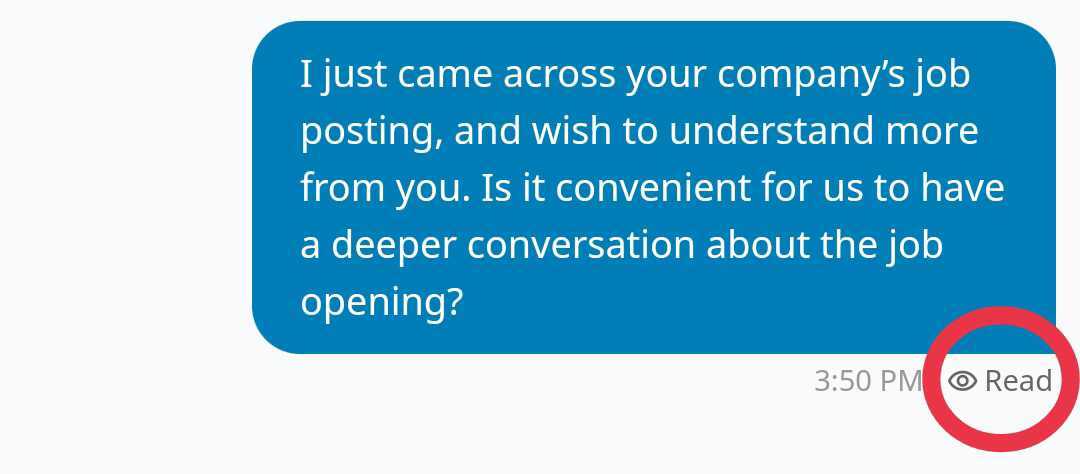 Is it possible to receive notifications for new chat messages?
Absolutely! You will receive notifications for new chat messages through two different methods:
You will receive a notification on your screen whenever a new chat message arrives, ensuring you never miss an important conversation. Please ensure you have enabled push notifications for the Glints app in your phone settings.
It will be displayed within the chat interface itself, making it easy for you to stay updated on any incoming messages without navigating away from the chat window.
Both notification options are designed to provide you with a seamless and efficient chat experience.